Enjoy a Clean Vehicle With Car Detailing Services in Balwyn
Keeping your vehicle clean is not just to maintain a good appearance, it's also to reduce the chances of build-up being formed due to dirt, dust, and bird droppings as well as preventing its corrosive impact on the car's surface. To maintain a clean and dirt-free car, bring it to Rapid Mobile right away for all your car detailing needs.
The skilled team at Rapid Mobile will restore the condition of your vehicle, making it look like it was just purchased from the showroom. Our detailing work is done by professionals with years of hands-on experience, who are committed to providing quality service to the residents of Balwyn.
You can trust us to use high-quality, non-damaging products on your vehicle during the detailing and cleaning work to rejuvenate its appearance and looks. We'll also protect it from external elements that might damage the vehicle.
No1 choice for quality Mobile Car Detailing Services in Balwyn's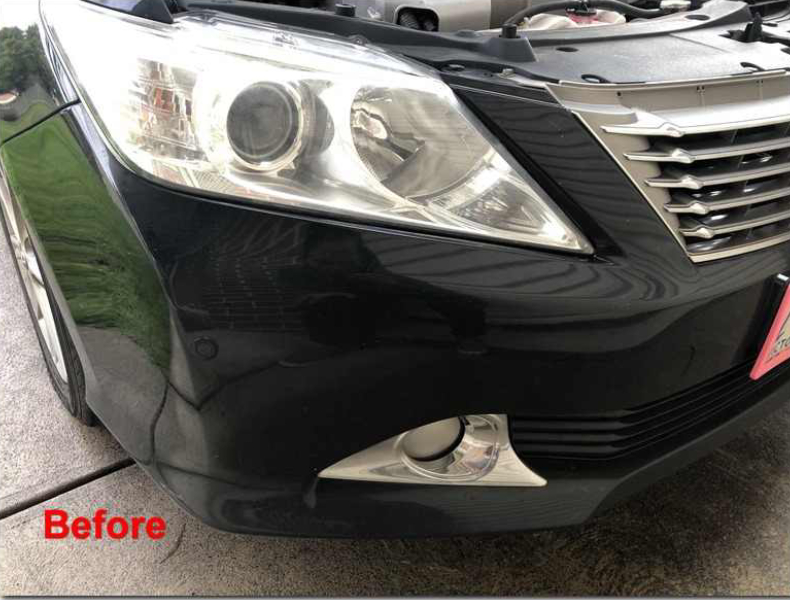 Cut-and-Polish and Paint Protection Services for Your Vehicle
If your vehicle has been exposed to rough terrains and extreme weather conditions, it's bound to have an impact on the paint surface. In case the dirt and grime are not cleaned soon, it might cause a build-up of dirt, making it difficult to remove during a wash. We provide cut-and-polish services, where we'll "cut" the grime build-up on the surface of your vehicle, and will later polish the vehicle to smoothen the surface.
To make cleaning easier, adding a paint protection film is an ideal option. This will not only make cleaning easier, but will also protect the surface from dirt, grime, and UV rays that might dull the paint. Another effective protection for your vehicle is ceramic coating. This will give a gloss-like finish to your vehicle and will also protect the paint of your vehicle.
You can also rely on us for mobile car wash and interior steam cleaning services. You won't have to visit our garage for your car wash or cleaning needs. Instead, you can give us your address and a convenient time to drop by and you can get your car wash service done in the comforts of your driveway. However, complex services like PPF application and general correction can only be done in a controlled environment in our garage.
Whether you are preparing to sell your car or just want to rejuvenate your vehicle, get detailing services from us through our customised affordable packages. You can contact us anytime if you have any questions on our detailing services. Reach out to us on 0468 598 999 to get your questions answered or book an online appointment for your detailing needs.
Car Mobile Services Across Balwyn
Pre-Sale Detail
*From $150
Additional Services Provided To Balwyn Residents
Cut & Polish (* From $150)

Overspray Removal (P.O.A)

Leather & Fabric Protection ($25 Per Seat)
Ceramic Coating (* From $350)

Pet Hair Removal (* From $35)
* Indicates final price to be determined on inspection of vehicle. Depending on size of vehicle, work required & overall condition of car.