Trained Mobile Car Detailers in Camberwell
If you're looking for the best car cleaning services in Camberwell and the surrounding areas, Rapid Mobile is your best bet for the job. With over years of hands-on experience and trained professionals working on all types of vehicles, we're your trusted source for all your car wash and detailing needs.
Our family owned and operated business is familiar with what the motorists in Camberwell want and provide the exact services that they're looking for. We offer an array of advanced detailing services that range from simple car wash services to the more complicated ceramic coating application. We'll ensure that your vehicle looks as good as new once we're done with our work.
What sets us apart from our competitors is not only our quality of service, but also our convenience of service. Unlike other car detailing businesses where you'll need to visit the garage for a car wash, we provide mobile car wash and cleaning services. So, you can get a comprehensive interior steam cleaning service for your vehicle at the time and place of your convenience.
No1 choice for quality Mobile Car Detailing Services in Camberwell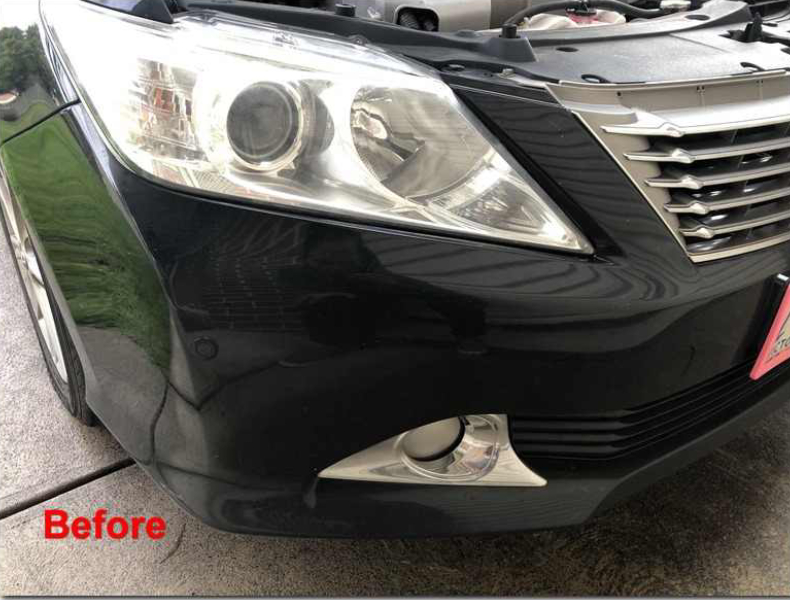 Providing the Best Car Detailing & Paint Protection Solutions for Your Vehicle
We're your ideal team when you need the best detailing solutions for your vehicle at great prices. We always aim to meet and exceed your expectations so your satisfaction is guaranteed with us. If you're unsure which detailing package you need to take up, you can always ask our trained professionals and they'll be happy to help you.
To restore the condition of your vehicle, simple car cleaning is not enough. That's why, we also provide general correction services as well as other services like ceramic coating, paint protection film, and cut-and-polish services. All these services cannot be performed without the proper tools and equipment, so you'll need to visit the garage to perform the service in a more controlled environment. This will ensure long-lasting results.
With our cut-and-polish services, even the toughest dirt does not have a chance to remain on the car's surface. You can further protect it from dust and dirt with a paint protection film and give it a glossy finish with a ceramic coating. These layers also protect the paint of your vehicle.
To protect your investment and increase its resale value, contact us for our car detailing services. You can call us on 0468 598 999 if you have any questions to ask our staff or directly book online for our detailing services.
Car Mobile Services Across Camberwell
Pre-Sale Detail
*From $150
Additional Services Provided To Camberwell Residents
Cut & Polish (* From $150)

Overspray Removal (P.O.A)

Leather & Fabric Protection ($25 Per Seat)
Ceramic Coating (* From $350)

Pet Hair Removal (* From $35)
* Indicates final price to be determined on inspection of vehicle. Depending on size of vehicle, work required & overall condition of car.