Exceptional Car Wash & Mobile Car Detailing Services in Kew
Take pride on your prized possession with proper maintenance and care. Trust the professionals at Rapid Mobile in Kew when you need exceptional car wash and detailing services at an affordable price. Our timely and methodical ways ensure that your car looks like new once we're done with our work.
Our professionals bank their quality of service on their years of hands-on experience and attention to detail. Our family-owned business understands what the car owners in Kew and the surrounding areas are looking for and aim to provide them with quality of service that meets and exceeds their expectations.
We use innovative techniques to provide your car detailing work in a quick and efficient manner without compromising on quality. Whether you have a vintage car or a brand-new model, we'll restore the original beauty of the vehicle to the best of our ability.
From ceramic coating and paint protection film to interior steam cleaning and general correction services, our business can handle them all with ease. Moreover, car owners prefer our services as we can also provide mobile services at your convenience.
No1 choice for quality Mobile Car Detailing Services in Kew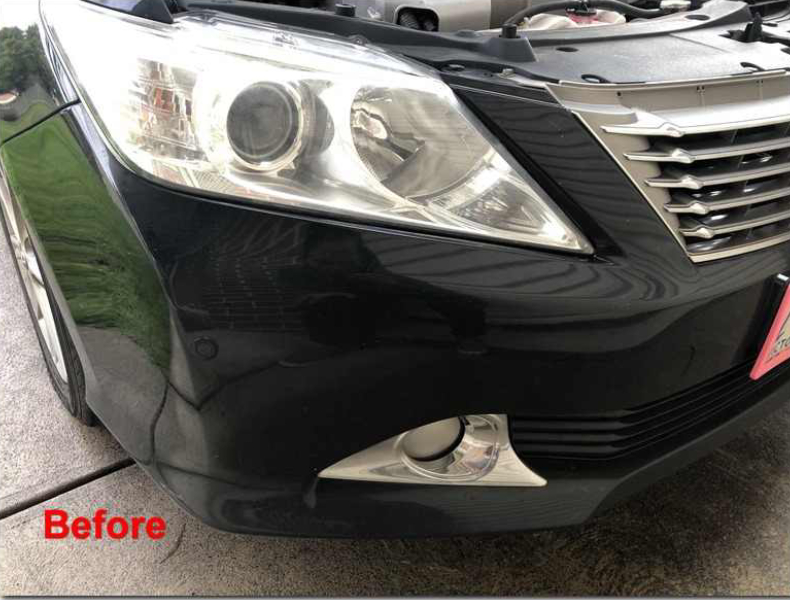 Using Superior-Quality Car Detailing Products on Your Vehicle
If you need a simple car wash or you need interior steam cleaning services for your vehicle, we're your ideal choice for the job. Just tell us when and where you'd want us to come, and we'll visit your place in time to work on the job. We use superior-quality products to keep your vehicle clean and ensure that the effects last longer.
Some services, like ceramic coating, general correction, and paint protection film application, require us to be in a controlled environment to prevent interruption from the weather. Hence, it's best if you visit our garage when you need more complicated services for best results.
If your car has a build-up of dirt and grime on the surface of the vehicle, it becomes difficult to remove over the years. Our efficient cut-and-polish services can get through any kind of grime so you'll always be left with a clean and spotless vehicle.
When you choose us to work on your vehicle, you can rest assured that your vehicle is in good hands. As we understand the value of time, we'll finish working on your vehicle within the specified time. You'll get exceptional-quality service when you work with us.
Contact our team today when you need car wash and detailing services in our garage or at your place. You can call us on 0468 598 999 if you have any questions regarding our services or book an appointment online.
Car Mobile Services Across Kew
Pre-Sale Detail
*From $150
Additional Services Provided To Kew Residents
Cut & Polish (* From $150)

Overspray Removal (P.O.A)

Leather & Fabric Protection ($25 Per Seat)
Ceramic Coating (* From $350)

Pet Hair Removal (* From $35)
* Indicates final price to be determined on inspection of vehicle. Depending on size of vehicle, work required & overall condition of car.