Increase Your Car's Resale Value With Mobile Car Detailing Services in Box Hill
Whether you're planning to resell your vehicle or keep it for another few years, it's important to maintain the exterior and interior appearance of your vehicle well. You can increase the resale value of your vehicle with just regular car wash services. Get in touch with the team at Rapid Mobile in Box Hill today for all your car detailing needs.
Our skilled and passionate staff has the hands-on experience to work on all types of vehicles, including vintage vehicles. You can believe that your vehicle will definitely look as good as new once we're done working on it. Your car will look like it just left the showroom with our service.
We understand how important it is to deliver quality car detailing and cleaning service for the Box Hill residents. With our cost-effective services and customised packages tailored according to the needs of the customers, we aim to achieve complete satisfaction of our customers through our car detailing services.
No1 choice for quality Mobile Car Detailing Services in Box Hill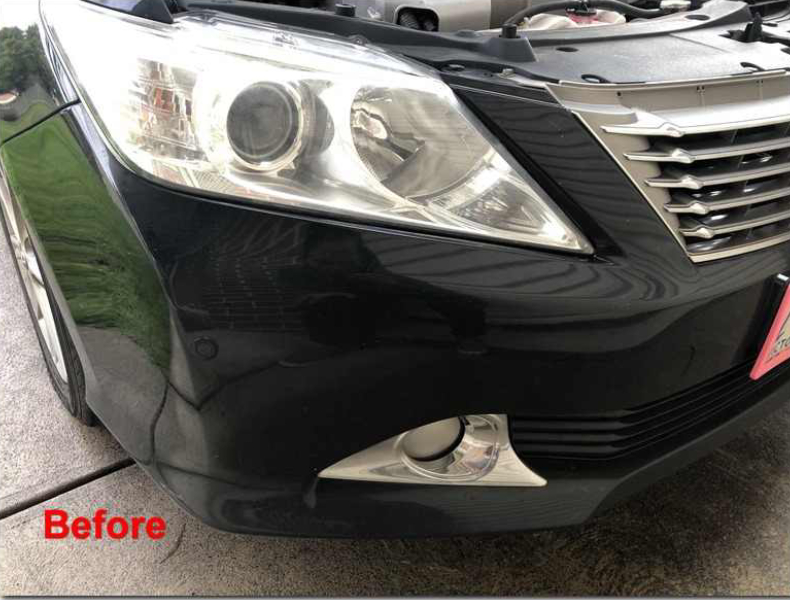 Protection From External Elements With a Car Paint Protection Film
If you want to protect your vehicle from external elements, it's important to add a layer of protection over your car's paint. Adding a paint protection film will do the trick. This layer will protect your vehicle from dust and dirt building up as well as protect it from UV rays, which might cause the paint to lose its lustre.
In case there's already a build-up of grime and dirt on your vehicle, our cut-and-polish services will not only effectively remove the build-up from the surface, but will also give your vehicle a smooth finish with our polishing services. We possess all the right equipment and machinery needed to work on your vehicle and provide accurate services.
All our complex detailing work in done in our garage within a controlled environment, so if you're unable to drive your car to our place, we provide a free pickup service too. You can also get ceramic coating services at our shop to give your car a glossy finish as well as act as a protective layer to the car's paintwork.
Additionally, you can get car wash and cleaning services in your own driveway instead of travelling all the way to our garage as we specialise in mobile car cleaning services. We'll clean your vehicle from roof to wheel, making it look as good as new. You can also get interior steam cleaning services to maintain the freshness within your vehicle.
Call us today on 0468 598 999 if you have any questions regarding our detailing services. You can also book an appointment online for your detailing needs.
Car Mobile Services Across Box Hill
Pre-Sale Detail
*From $150
Additional Services Provided To Box Hill Residents
Cut & Polish (* From $150)

Overspray Removal (P.O.A)

Leather & Fabric Protection ($25 Per Seat)
Ceramic Coating (* From $350)

Pet Hair Removal (* From $35)
* Indicates final price to be determined on inspection of vehicle. Depending on size of vehicle, work required & overall condition of car.